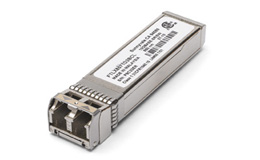 Smart CablingChoice for Data Center, Enterprise, or Service Provider
Polarity Type-B MTP/MPO Guidelines for 19G Ethernet and Fibre Channel Applications
Fiber Optic Transceiver Specifications
| | | | |
| --- | --- | --- | --- |
| H3C Part Number | SFP-XG-SX-MM850-A | Manufactured by | Fiber Optic Patch Cable U.S.A |
| Fiber Connector | SFP+ | Max Data Rate | 10Gbps |
| Wavelength | 850nm | Max Working Span | 300m over OM3 Multimode Fiber |
| Interface | LC duplex | Optical Components | VCSEL 850nm |
| Cable Type | Multimode Fiber | Digital Optical Monitoring | Yes |
| TX Power | -6~-1dBm | Receiver Sensitivity | < -11.1dBm |
| Commercial Temperature Range | 0 to 70C (32 to 158F) | Commodity code | 8517706000 |
Product usage
H3C SFP-XG-SX-MM850-A is designed to use with so many types of H3C equipment.
S6300-52QF


S5560-56C-PWR-HI
S5130-52TP-PWR-EI-D
E552-X
S5560-56C-HI
S5130-52S-PWR-EI-D
E528-X
S5800-56C-EI
S5130-52TP-EI-D
S5500-28C-SI
S5800-32C-EI
S5130-52S-EI-D
S5500-48P-SI
S5530C-EI-D
MS4520-28S
S5130-28TP-PWR-EI
S5560-30F
MS4320-28F
S5130-28S-PWR-EI
S5530F-EI-D
MS4520-30F
S5130-52TP-PWR-EI
S5554C-EI-D
MS4520-28TP
S5130-52S-PWR-EI
S6800-4C
S5500-34C-PWR-HI
MS4008-PWR
S6800-2C
S5500-34F-HI
MS4005-PWR
S6300-42QF
S5500-58C-HI-D
S5560-52S-SI
S6300-48S
S5500-34C-HI-D
S5560-28S-SI
S10508-V
NS228
S5130-28S-HPWR-EI-D
S5500-28C-PWR-SI
S5800-56C-EI-M
S5130-28F-EI-D
S5500-52C-SI
S5560-32C-HI
S5130-28TP-PWR-EI-D
S5500-20TP-SI
NS252
S5130-28S-PWR-EI-D
S5500-52C-PWR-SI


S5560-30C-EI

MS4320-28S

S5130-52TP-EI

S5560-54S-EI

MS4320S-28P

S5130-52S-EI

S5820V2-52QF

S5500-28SC-HI

MS4016

S5820V2-52Q

S5500-58C-PWR-HI

MS4008

S6800-32Q

S5500-52SC-HI-D

S5130-28S-SI

S6300-42QT

S5500-28SC-HI-D

S5560-28F-SI

S6800-54QT

S5500-58C-HI

S5130-28F-SI

S6800-54QF

S5500-34C-HI

S5130-52S-SI

S5554C-PWR-EI-D

S5130-28TP-EI-D

S5500-24P-SI

S5530C-PWR-EI-D

S5130-28S-EI-D

S5830V2-24S

S5560-54C-EI

MS4320S-28F

S5130-28S-HPWR-EI

S5560-34C-EI

MS4320-52S

S5130-28F-EI

S5820V2-48S

MS4300-28P

S5130-28S-EI

S5820V2-52QF-U

S5500-52SC-HI

MS4024

S5560-30S-EI

MS4320-28S-PWR

S5130-28PS-EI

S5820V2-54QS-GE

MS4300-52P

S5130-28TP-EI
H3C S10508-V
Fiber Optic Patch Cord U.S.A
Fiber Optic Patch Cords U.S.A aim to consistently supply our customers with extensive product choices of the latest top of the line fiber optic transceivers and fiber patch cable assemblies products at competitive prices. We strive to offer the best China factory direct savings, end-to-end solutions, super product quality and availability, we also offer the superior service and special savings opportunities. Our clients are located across the U.S.A and Canada, such as in New York, New York, Los Angeles, California, Chicago, Illinois, Houston, Texas, Philadelphia, Pennsylvania, Phoenix, Arizona, San Diego, California, Dallas, Texas, San Antonio, Texas, Detroit, Michigan, San Jose, California, Indianapolis, Indiana, San Francisco, California, Jacksonville, Florida, Columbus, Ohio, Austin, Texas, Memphis, Tennessee, Baltimore, Maryland, Milwaukee, Wisconsin, Boston, Massachusetts, Charlotte, North Carolina, El Paso, Texas, Washington, D.C., Seattle, Washington, Fort Worth, Texas, Denver, Colorado, Nashville-Davidson, Tennessee, Portland, Oregon, Oklahoma City, Oklahoma, Las Vegas, Nevada, and we ship goods to worldwide clients.
Fiber Optic Patch Cord Manufacturer
Partnering with a variety of world class OEM manufacturers over 8 years, Fiber Optic Patch Cable U.S.A is able to provide customized and cost-effective solutions of high quality for all needs and specifications, including Optical design, Mechanical design, Printed Circuit Board (PCB) layout and Electrical design, Software & Firmware design, Integrated assembly, Specific labels, etc. With surging sales and favorable customer feedback, Fiber Optic Patch Cable U.S.A has been expanding rapidly across the world and is becoming the leading provider of the optical communication industry. If you are interested in our products, please feel free to contact us
[email protected]
.
Fiber Optic Transceivers Supplier
We make a wide range of fiber optic transceivers, products include direct attach cables for Data center and passive products for the global operators, channel distributors and equipment manufacturers: Active optical transceivers: 100G QSFP28 CFP CFP2,40G QSFP+ ,SFP+ ,XFP ,X2 ,XENPAK ,SFP ,GBIC ,CWDM ,DWDM ,etc, 40G QSFP+ AOC,40G and 10G Active or Passive Copper Cables, Passive optical CWDM and DWDM devices, Mux/Demux, Patchcord, Attenuator, MPO/MTP cabling products etc.