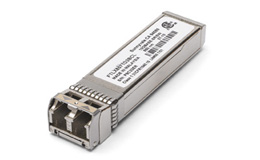 Fiber Optic Transceiver Specifications
| | | | |
| --- | --- | --- | --- |
| Extreme Networks Part Number | MGBIC-LC07 | Manufactured by | Fiber Optic Patch Cable U.S.A |
| Fiber Connector | SFP | Max Data Rate | 1000Mbps |
| Wavelength | 1550nm | Max Working Span | 110km |
| Interface | LC duplex | Optical Components | DFB 1550nm |
| Cable Type | Single mode Fiber | Digital Optical Monitoring | Yes |
| TX Power | 0~5dBm | Receiver Sensitivity | < -28dBm |
| Commercial Temperature Range | 0 to 70C (32 to 158F) | Commodity code | 8517706000 |
Product usage
Extreme
MGBIC-LC07
is designed to use with so many types of Extreme equipment.
7100-Series – 7124


800-Series 08G20G4-48
A4 Series A4H124-24
D2G124-12 Switch
G3G170-24 Switch
S140 Class – SG2201-0848
S150 Class – ST1206-0848
S180 Class – SL8013-1206
800-Series 08G20G2-08P
800-Series 08H20G4-48P
C-Series – C2
G3G-POE-B
NAC Series – 7S4280-19-SYS
S150 Class – SG1201-0848-F6
S180 Class – SG8201-0840-F

800-Series 08G20G4-24
A-Series – A2
C-Series – C3
G3G124-24 Switch
S130 Class – SG4101-0248
S150 Class – SK1008-0816
S180 Class – SK8008-1224
7100-Series – 7148T
800-Series 08H20G4-24P
B-Series – B2
G3G-24SFP Switch
N-Series
S140 Class – ST2206-0848
S155 Class – SK5208-0808-F6
Summit 200-48


800-Series 08G20G2-08

800-Series 08H20G4-48

B-Series – B3

G3G-24TX Switch

NAC Series – 2S4082-25-SYS

S150 Class – SG1201-0848

S155 Class – ST5206-0848-F6

7100-Series – 7124T

800-Series 08G20G4-48P

A4 Series A4H124-24P

D2G124-12P Switch

G3K-2XFP Switch

S140 Class – SK2008-0832

S150 Class – ST1206-0848-F6

X-Series

7100-Series – 7148

800-Series 08H20G4-24

A4 Series A4H124-48

G-Series – G3

G3K-4XFP Switch

S140 Class – SK2009-0824

S155 Class – SG5201-0848-F6

X670V Module VIM4-40G4X

800-Series 08G20G4-24P

A-Series A4H124-48P

D-Series – D2

G3G124-24P Switch

S130 Class – ST4106-0248

S150 Class – SK1208-0808-F6

S180 Class – SK8009-1224
Extreme X670V
Fiber Optic Patch Cord U.S.A
Fiber Optic Patch Cords U.S.A aim to consistently supply our customers with extensive product choices of the latest top of the line fiber optic transceivers and fiber patch cable assemblies products at competitive prices. We strive to offer the best China factory direct savings, end-to-end solutions, super product quality and availability, we also offer the superior service and special savings opportunities. Our clients are located across the U.S.A and Canada, such as in New York, New York, Los Angeles, California, Chicago, Illinois, Houston, Texas, Philadelphia, Pennsylvania, Phoenix, Arizona, San Diego, California, Dallas, Texas, San Antonio, Texas, Detroit, Michigan, San Jose, California, Indianapolis, Indiana, San Francisco, California, Jacksonville, Florida, Columbus, Ohio, Austin, Texas, Memphis, Tennessee, Baltimore, Maryland, Milwaukee, Wisconsin, Boston, Massachusetts, Charlotte, North Carolina, El Paso, Texas, Washington, D.C., Seattle, Washington, Fort Worth, Texas, Denver, Colorado, Nashville-Davidson, Tennessee, Portland, Oregon, Oklahoma City, Oklahoma, Las Vegas, Nevada, and we ship goods to worldwide clients.
Fiber Optic Patch Cord Manufacturer
Our China factory makes a large range of fiber optic patch cables and assemblies. We are committed to offering our customers with high quality and low price fiber optic connectivity products. Our products are used for indoor and outdoor applications. All of our fiber optic patch cords products are compliant to industrial standard and with reliable performance. We not only supply standard fiber optic patch cables including SC, LC, ST, FC, MU, MTRJ, E2000, MT, SMA, etc, we also supply special
fiber optic cable
assemblies like
armored
cables, Single mode bend insensitive fiber cable, laser optimized
OM3
, OM4
multimode
cable and custom
multi fiber
cables, breakout cables, distribution fiber patch cables. Cables standard include Rizer, Plenum, LSZH, and
RoHS
.
Fiber Optic Transceivers Supplier
We make a wide range of fiber optic transceivers, products include direct attach cables for Data center and passive products for the global operators, channel distributors and equipment manufacturers: Active optical transceivers: 100G QSFP28 CFP CFP2,40G QSFP+ ,SFP+ ,XFP ,X2 ,XENPAK ,SFP ,GBIC ,CWDM ,DWDM ,etc, 40G QSFP+ AOC,40G and 10G Active or Passive Copper Cables, Passive optical CWDM and DWDM devices, Mux/Demux, Patchcord, Attenuator, MPO/MTP cabling products etc.